Informujemy, że Państwa dane osobowe są przetwarzane przez Fundację Instytut na Rzecz Kultury Prawnej Ordo Iuris z siedzibą w Warszawie przy ul. Górnośląskiej 20/6, kod pocztowy 00-484 (administrator danych) w celu informowania o realizacji działań statutowych, w tym do informowania o organizowanych akcjach społecznych. Podanie danych jest dobrowolne. Informujemy, że przysługuje Państwu prawo dostępu do treści swoich danych i możliwości ich poprawiania.
Skip to main content
Parliamentarians from across Europe against UK project to create 3-parent-embryo
Data publikacji: 21.11.2013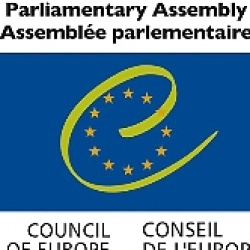 At their last plenary session, several members of the Parliamentary Assembly of the Council of Europe (PACE), have signed Written Declaration No. 557 criticising the United Kingdom's proposal to allow scientists to genetically engineer human embryos using DNA from three parents. The controversial technique was recommended to United Kingdom's Government by the Human Fertilisation and Embryology Authority earlier this year, even though the creation of a human embryo with more than two genetic parents constitutes a violation of human dignity, according to various international human rights documents. The declaration is an important signal from all over Europe to the UK to stop project that would result in the creation of a three-parent-embryo. PACE members are invited to sign the declaration until end of January 2014.
The Parliamentary Assembly of the Council of Europe, which is an international body charged with upholding human rights and ethical standards, brings together parliamentarians from the Council's 47 Member States. A total of 34 of the Assembly's parliamentarians, representing 13 States of Europe from Spain to Georgia, have signed the Declaration affirming "that the creation of children with genetic material from more than two progenitor persons, as is being proposed by the United Kingdom Human Fertilisation and Embryology Authority, is incompatible with human dignity and international law".